Cleaning Services
Learn about Corona Virus Cleaning Services Toronto
A lot of things have changed with the spread of Coronavirus. This pandemic has disrupted the lives of people all over the world. It has changed the way we live, work, and socialize. Even though people have taken measures to adjust during these unprecedented times in order to get their lives back on track, another wave of the virus has started to arise.
In this entire pandemic, the only thing that kept people from getting affected is ensuring that the space they use remains clean and free of coronavirus. The COVID 19 Corona Virus Cleaning Services Toronto has become essential for us, whether it is our house, working space, or commercial area.
From door handles, table-tops, fixtures, keyboards, and many familiar places, here are the places that should be sanitized in commercial areas-
Entire office space.
Kitchen and food areas.
Bathrooms
Sales counters.
Retail spaces.
Stair Handrails.
Water fountains.
Shelving Racks.
Playground equipment.
Carpet and Rugs.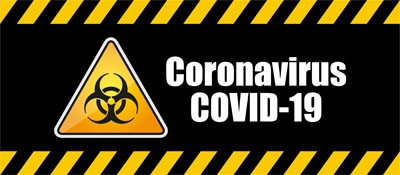 Why need for COVID 19 cleaning services in Toronto?
We all know how things have gotten worse in many countries as the virus spreads easily when people come in close contact. This is especially the case with the many variant strains that have shown up all over the world. As a result, businesses are taking disinfecting and cleaning to new levels in order to prevent it from spreading to more people.

When customers turn to The Decon Pros Decontamination, Disinfection, Abatement, we schedule COVID 19 Corona Virus Cleaning Services Toronto for Covid cleaning. We work with our clients to figure out the best ways to disinfect and clean the common areas as well as the entire worksite. We make sure that everyone, from customers to employees, are as safe as possible.
We have an expert and fully IICRC certified team that is equipped with the hi-tech equipment required to ensure your business or living area is safe. We take proper steps within our Covid-19 disinfection services. We are also open to any of your unique requirements that may be out of the ordinary, listening to all inquiries when customers reach out to us for help. We pledge to do what we can to keep your house and your businesses safe and open for business.
Benefits of COVID 19 Corona Virus Cleaning Services Toronto
With us COVID 19 Corona Virus Cleaning Services, customers don't have to worry about the safety of their house, business, or employees being affected by the virus. As you have us at your service, you significantly reduce the chances that your visitors or employees are exposed. By acting directly to disinfect the most exposed or highly touched areas like switches, handles, stair ramps, digital code buttons, or elevators.

We use antimicrobial products certified for eliminating the novel coronavirus SARS-COV 2, which are also approved and registered with the governing bodies. Regular practice of cleaning frequently touched surfaces like doorknobs, tables, handles, desks, sinks, faucets, toilets with disinfectants is the best way of preventing the spread of the virus.
What do we offer as COVID 19 Corona Virus Cleaning Services Toronto?
We at The Decon Pros offer a team of experts with fully certified service for Decontamination, Disinfection. We provide antimicrobial disinfection to tackle any sort of biological contamination and health risk caused by the spread of Coronavirus. Our COVID 19 Corona Virus Cleaning Services delivers fast and professional cleaning services for all situations, including industrial, residential, and public meeting spaces. We also include –
Microbial disinfection
HEPA cleaning
Hazardous Material Handling and Disposal
IICRC certified disinfectants and protocols
The procedure of our COVID 19 Corona Virus Cleaning Services Toronto
Just like decontamination, the process of disinfection is also essential. It is mainly important in cases with commercial areas and offices, as many things need to be considered in order to provide proper care while performing the cleaning process. This is why we use the steaming and spraying process.

The cleaning process starts with discharging pathogen mist. The technicians doing the work are equipped with special gears and spray the disinfectant using special machinery. It is done in a way to prevent any puddles on the surface.

It is done on the walls and close to the floor using minimum power to avoid aerosols or generating dust. The small concentrated antiviral particles create a "cloud" in the area and penetrate all the corners and the common surfaces. The disinfectant spraying and misting allow for sanitizing a large area in a short amount of time. You can contact us on (647) 931-3484 to know more details about the cleaning processes. You can also fill the form below to learn more about the process or schedule a cleaning session with us.
Precautions are taken before and during the disinfection
Disinfection is a precaution that we take to keep people safe from the spread of Coronavirus. Similarly, there are a few precautions that are taken before and during the process of disinfection. Our staff is well trained and informed on measures to protect the areas susceptible to damage like telephones and computers.

Similarly, during the sanitization process, we ask clients to evacuate the area where the process will be carried out. The area is ozonized to purify the air as the process begins. Each zone of the surface is thoroughly disinfected and cleaned to remove impurities and germs from the surfaces and objects. It is also essential to disinfect open areas as they are transit areas, and COVID – 19 virus can persist for days depending on the surface.

We are well prepared to ensure the safety and security of our staff. Our staffs are well equipped with all high-grade PPE gear required to prevent them from getting exposed to the risks involved in the process. We provide our clients with safety through the prevention of the virus spread, protecting our staff with all hi-tech equipment and gears. You can contact us at (647) 931-3484 or fill the form provided below for COVID 19 Corona Virus Cleaning Services Toronto.