You and your family might be doing everything that the health experts have recommended to prevent getting COVID-19, like practicing social distancing, washing hands regularly, disinfecting the house every week, and more. But, what should you do if you or someone else in your family shows symptoms of COVID-19 or has tested positive for the Coronavirus? Even though it might seem like an unpleasant situation, it is important to stay prepared for any emergency.
Some of the basic supplies that people need are thermometers, fever-reducing medications, gloves, masks, hand wash, hand sanitizer, tissues, disinfection cleaning, and disinfectant supplies, etc. One should keep the number of a professional COVID disinfection Toronto company handy. Most people with mild illness can isolate themselves at home and usually recover without any problems. Here are the steps that you need to follow to ensure to prevent its spread –
Isolate the Person with Symptoms
The person(s) with symptoms should isolate themselves from other family members. They should stay in a separate room and use a separate bathroom if possible. They need to be monitored carefully in case the symptoms worsen. It is best to have the authorities know about it and get the necessary guidance if any serious symptoms arise. You need to ensure that the infected person has all the necessary items such as hand sanitizer, gloves, Oximeter, and masks.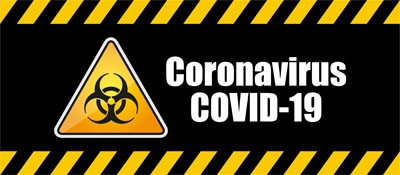 Assign Separate Household Items
The person with COVID should not share any personal items with other family members. Drinking glass, dishes, towels, beddings, and toothbrushes should all be kept separate. It is best to use disposable dishes and glasses to reduce contact. All wastes should be thrown away in a lined trash can, and the person handling the garbage should wash their hands immediately. The person should keep their bedroom and bathroom clean and disinfect regularly.
Clean and Disinfect
Seal off the areas in your house where the infected person has been around the home or other areas until cleaning disinfection has been properly done. Hire The Decontamination Pros professionals to get the best COVID disinfection service in Toronto to ensure your entire house is properly cleaned. The Coronavirus cleaning company you pick should take proper precautions and follow all the safety rules while disinfecting the entire house to remove all the virus traces.
Inform Close Contacts
It is important to look at the infected person's possible contacts and the different places the infected person has been to. It will give an idea about the number of people who need to monitor their health and check for any symptoms. If anyone develops fever, cough, shortness of breath, it is important to contact a doctor immediately for assistance. Even if no one else has developed any symptoms, they need to get their homes sanitized by a COVID disinfection Toronto service provider.
Even if you stay indoors, it does not prevent the Coronavirus from spreading. Sanitizing your house regularly and maintaining personal hygiene are essential steps that everyone needs to follow in their fight against the Coronavirus.